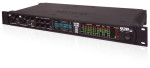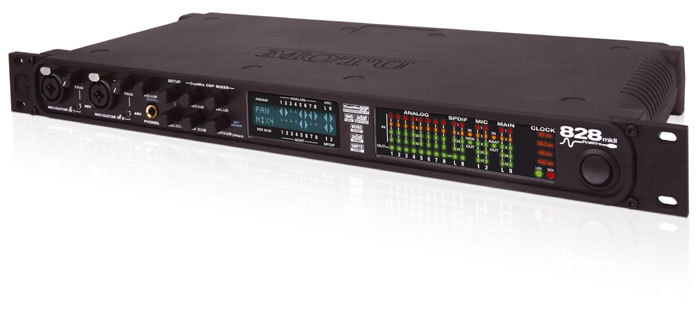 Dad dropped a "new" (new to him, that is) MOTU 8282 Mk II off with me a few days ago complaining that it was rebooting randomly. A quick Google search turned up this is a relatively known issue, and that the LM1117-3.3 (3.3V regulator) basically starts to flake out after a few years, and causes issues.
I opened the unit, and indeed, the PCB around the LM1117 was brown from heat. After the unit running for a while, the LM1117 was over 90C. They're feeding about 9V into the regulator (which is pretty high for a 3.3V regulator), and apparently drawing a fair bit of current to get it that hot. Before replacing the regulator, I wanted to confirm the failure. Knowing it was intermittent, and the reboot only took about 5 seconds, I set up a webcam in front of the unit with motion tracking software, and had it email me anytime the screen changed. Within a few hours, I'd captured half a dozen reboots. Once it starts rebooting, it rarely lasts more than 10 minutes without rebooting again.
While I didn't test it beforehand, some have indicated the failure is just a cold solder joint developing, and reflowing will fix it. That said, I had some spare LM1117's, so I just used a hot air gun to remove the stock one, re-tinned the pads, and dropped a new one in (applying good pressure once the solder reflowed to make good contact with the board). I fired the unit back up (after it cooled), and the new regulator topped out at 84C (still very hot). Anticipating this, I had ordered some thermal epoxy (like you'd use for RAM heatsinks), and fashioned a little heatsink out of an unused TO-220 heatsink. I glued that to the LM1117 package, and let it cure. Firing it up again, the heatsink and regulator topped out at 65C. Still hotter than I'd like, but much more in line with reasonable regulator temperature (general rule of thumb is to try to keep regulators at 60C or below). If things hadn't been all surface mount, I would have wired in a series resistor to drop that 9V down to something more reasonable before the LM1117.
With the webcam still set up, I let the unit run for 4 days straight, and didn't get a single reboot. Repair complete. =) So, for those looking to do this themselves, I suggest reflowing the "tab" of the regulator (a 40W soldering iron, or so, applied directly to the tab of the regulator, with some pressure toward the PCB, for 10 seconds or so should do it), then pick up some type of heatsink and stick that to it. Or just plan to reflow that solder every once in a while. You shouldn't have to remove the board.
Good luck!