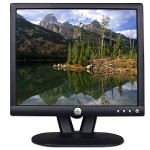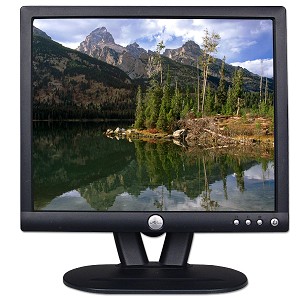 I recently repaired a Dell E173FPb monitor from my wife's work that would just start up black, with no "2 seconds to black" or anything like that. The common issue with these monitors is the backlight transistors on the power supply shorting. When I got the monitor, I pulled them, and indeed, a pair of them were shorted out, so I ordered some replacements through a pretty highly rated, Chinese, eBay seller. After receiving them, I dropped them in, and it STILL didn't work. So, I ordered replacement FETs (since testing FETs is a bit troublesome at times), and those didn't work either. Awesome… so I put the original FETs back, and set the monitor aside for parts.
A month later, I was ordering some parts from Mouser, and noticed they had the transistors that this monitor used, so I ordered a half dozen, to see if maybe they would work. After receiving them, I dropped them in, and viola, it worked!
So, it short, buy from real component retailers if you can, and avoid getting cheap counterfeit parts. You'll save yourself a headache or two.
And here are some links to articles dealing with repairing this monitor.
http://www.badcaps.net/forum/printthread.php?t=6692
http://www.badcaps.net/forum/showthread.php?t=20295
http://www.badcaps.net/forum/printthread.php?t=9600
http://homepage3.nifty.com/anikikobo/hardware/benq_fp71g.html
http://www.badcaps.net/forum/showthread.php?t=14068
http://www.badcaps.net/forum/showthread.php?t=7649
http://www.badcaps.net/forum/showthread.php?t=12432
http://syscon.wordpress.com/2007/07/13/dell-dell-e172fpb-lcd-backlight-repair/
http://www.badcaps.net/forum/showthread.php?t=20295
http://www.ccl-la.com/LCDrepair5.htm