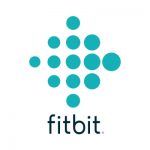 UPDATE: They have since updated the Fitbit Connect app to work with El Capitan. So, things actually work now. Below is the original message.
——
As several posts have indicated, and my step tracker that's on the right of my site show (though it's been kind of lacking in data for the reason outlined below), I'm a Fitbit user and fan. But, since late September of 2015, since the introduction of Mac OS X 10.11, the Fitbit connect app, which handles syncing of the Fitbit via their dongle, this hasn't worked reliably. Any reboot results in the dongle being lost by the software. Unplugging and re-plugging sometimes works, but sometimes results in the computer slowing to a crawl until you unplug again. Any either way, rebooting breaks things again.
So, there's a significant thread on the Fitbit site with regards to this issue, and several other smaller threads. All resulting in similar "we're working on it" answers until recently. I finally got sick of the answers, and decided to both tweet and email the CEO of Fitbit, hoping that like Apple's CEOs, this may actually get some attention on the issue, and it seemingly did (perhaps coincidental). Here is that email.
Hello Mr. Park,

My name is xxxxx, and I've been a long time Fitbit user. I have a One, my wife has a One, and my 2 year old son has a Zip that we clip to his pants occasionally so we can see just how many steps he gets. We also have an Aria that works great.

Anyway, we're also Mac users. And as you may or may not know, since Apple released 10.11, El Capitan, the Fitbit Connect app has not worked reliably. Anytime you reboot the computer, it can't find the dongle, and often reseating the dongle is hit or miss as to whether it will then see it, and work to sync. You can see the many users having this issue here:

https://community.fitbit.com/t5/iOS-App/El-Capitan-Doesn-t-Recognize-Dongle/td-p/822020
And here: https://community.fitbit.com/t5/One/OS-X-El-Capitan/td-p/1004254

And obviously, that's only the users that have taken the time to contribute to that thread. Fitbit support has been less than helpful with regards to this issue for months. Response is always, "we're working on it". But after over half a year, it's hard to remain enthusiastic. So much so that Fitbit's wiki page now echoes this.

https://en.wikipedia.org/wiki/Fitbit#Fitbit_Connect_for_Mac

I obviously don't expect you to fix this yourself, but my hope is that you can help encourage your software engineers to put some effort into resolving this, or engage Apple to help resolve. Or heck, at least have support actually give an answer other than "we're working on it". Offer a beta of the software for us to test, something. And maybe I'm wrong, and this is all some "cold war" with Apple in response to the Apple Watch. I really don't know, but I don't see you guys dropping support for Windows because of the Band.

Anyway, thank you very much for your time, and I hope you have a wonderful Memorial Day weekend. And please, let me know if you have any questions…
I have not received a response (over Twitter, normal Fitbit support responded with their usual non-answer). I don't expect a response. CEOs are busy people, and not all of them can be Steve Jobs. But even Tim Cook reads all his email, and just hands it off to someone else to respond to (which is more than fine). Sadly, for whatever reason, my post indicating that I had emailed their CEO was removed for Community Guideline violation (I'm unsure why, but that's their right, I won't argue).
My biggest issue now is that they're saying their software engineers are taking a second look. What?! How did they take a "first look" and decide it not working was acceptable? Even if for some reason this is an Apple issue, you then engage Apple to help resolve… That's what you're paying for when you have a Dev license. And whether Apple likes it or not, there are a LOT of Mac Fitbit users. So much so that they have edited the Fitbit Wikipedia page to indicate lack of Mac OS X support.
Anyway, I'm hoping this gets resolved, finally in the next month or two, but at this point, I'm pretty sure most users have resigned to the fact it's broken and will look elsewhere when it comes time to replacing their Fitbit. :/ Sadly, while I posted on the Fitbit forums that I had emailed him, they have since removed that post as a violation of their forum TOS. I'm fine with that (it's their forum), but it is odd. Their email support has been terrible, still. They tried to say that 10.11 was beta software. *sigh*
I will update if I hear anything…