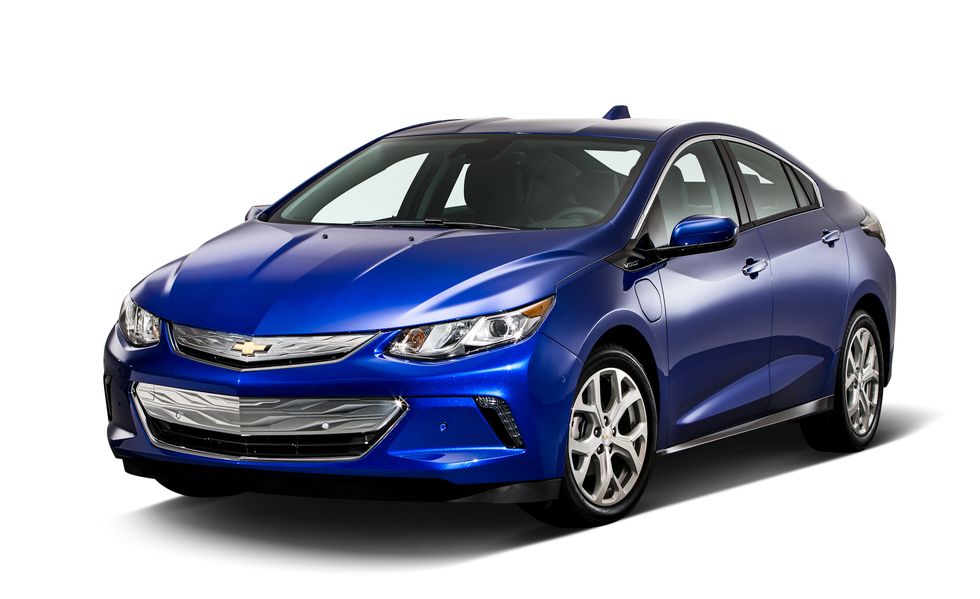 In February of 2018 I purchased a 2017 Chevy Volt Premium in Kinetic Blue. I was ready to make the jump to a PHEV (Plug-in Hybrid Electric Vehicle). Wife and I had a bit too much range anxiety, and no good options for full electric to make the jump, and Chevy was offering a 0% interest loan on the car. We actually drove down to Southern Oregon to buy because the local dealer, Kendall GMC here in Eugene basically didn't want our money. They wanted to offer color we didn't want. Not at the 0% loan. And lied that there weren't any of the blue cars in the state. A simple call to the dealer in Grants Pass proved that wrong and we drove down that afternoon to buy. We knew about the Volt because my mother, a cousin, and a friend had all had Gen 1 Volts and loved them, and the Gen 2 really improved a lot on the Gen 1. Physical buttons for HVAC control, a better look (if you ask me), slightly more ground clearance, etc.
For those not familiar, the Gen 2 Volt is an EV for 50-60 miles (depending on weather and driving style) on it's ~14kwh battery and when that's exhausted, it switches over to a 8.9 gallon gas tank where it gets about 42mpg. Where the Gen 1 ran the engine to just supply electricity to the electric motors, the Gen 2 actually had both the electric motors and gas engine attached to the transmission to directly drive wheels. The only real downside is it doesn't charge that fast. There's no DC fast charging option, just level 1 (120v) and level 2 (240v) charging which maxes at 3.8kw. So a full charge takes about 4.5 hours from 0-100% SoC. This is a bit of a misnomer though, as the battery pack is actually 18.4kwh, but the useable amount is 14.4kwh. Basically the Volt only lets you use from about 20% to 80% of the battery to maximize the life of the battery. Also, as a note, what you plug into isn't _technically_ a charger. It's an EVSE, which is an Electric Vehicle Supply Equipment. Basically it's just a fancy extension cord with safety features (interlocks, GFCI, etc). So you plug in, EVSE senses a good connection, car sees a good ground, signals to start charging, contactor closes, and car starts charging. The actual charger, the AC->DC converter, is built into the car. Which, in the case of the Volt, as mentioned, is a 3.8kw (16A at 240V) converter. Basically limited by the diodes and cooling they installed.
Driving back to town, was fun through the curves. My wife had some "regrets" as the car is pretty sporty, and the road is nice and curvy (for I-5). My only dislikes about the car is the trunk has a "lip" you have to lift stuff over (the trunk is sunken below a lip between hatch and trunk). I also miss the rear wiper from my 2007 Prius. I don't know why cars don't always have rear wipers. But the LED headlights are amazing. The performance is awesome (100% torque at 0rpm is pretty awesome). The car feels very sporty with how low you sit.
I expect to enjoy this car for years until we're ready to make the jump to a straight EV.