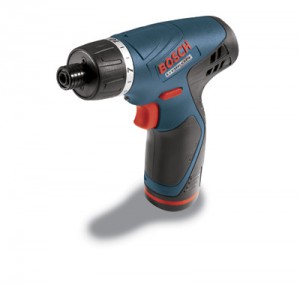 This review will be fairly short, as I purchased my PS20 a couple years ago now.
Having had several "electric screwdrivers" in my life, I'd never been all that happy with them. Usually their battery only lasted for a couple tasks, they didn't have much torque, they were uncomfortable to use, etc.
I've always been forced to turn to my power drill when it came to a real task, but it's heavy, and often seems TOO powerful, as I've broken many a screw with it.
However, when I first saw ads a few years ago for the Skil iXO2, I started looking again, as it seemed some energy was flowing from manufacturers other than Black & Decker, and other cheap tool makers. Researching the Ixo2 revealed that Skil was the "consumer" brand of Bosch, and that I should look at the PS20-2 that had just come out. The big advantage over the iXO2 was the torque settings, replaceable Li-Ion battery, and overall robustness (really, the iXO2 would be fine for odds and ends around the house, or even for me at work when doing rack mount installs). So, I "ran" over to my local hardware "big box" store (Jerry's Home Improvement), and found it for $90, which was $30 off at the time. After feeling the weight, and looking at the features, I picked it up, and honestly, it's been one of the few "impulse buys" I've never regretted in the least.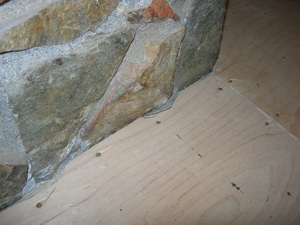 I initially used it for odds and ends tasks, and it always worked great. But it REALLY came into it's own when my wife and I installed hardwood flooring. When we installed hardwood, we had to rip up the particle board that was under the carpet, and replace it with 3/4″ plywood. While the PS20 didn't help with ripping up the particle board (a horrible task given the thousands of staples Tara largely removed on her own during the day), it helped a great deal when we installed the plywood. Installing it required screwing it down around the perimeter every 6″, and 12″ in the field. So, all told, a 4′ x 8′ sheet of plywood took about 44 screws around the perimeter, and 24 in the field, so about 68 1.5″ screws each. The PS20 basically would do 1.5-2 sheets per battery, and the other battery would charge in about the time it took to cut, and install the sheet(s) with the other battery. All and all, she probably used it for about 50 hours over about 10 days.
While they have replaced the 10.8v PS20-2 with the new 12v PS20-2A, I can say the 10.8v is extremely serviceable, and works great for any project I've worked on that requires a lot of "driving". I used it quite a bit yesterday when I did the headlight replacement on my car.
[xrr rating=5/5] It's really, a perfect tool. I have no complaints at all.
Link to Product information: Bosch 10.8v Pocket Driver (PS20-2)