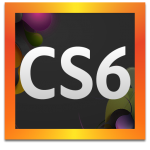 Like pretty much every other Mac systems administrator in the country/world who deals with Adobe, I've had my fair share of annoyances. This last couple weeks, there's been a new one where CS6 just magically forgets its license, and reverts to trial mode, except in my lab case where users can't launch the license manager, so the app they're trying to launch just cycles and quits.
Adobe just today announced the "fix"1, as annoying as it is here. It's a bit annoying that it took them so long to resolve, and even more annoying that it took them several days to even acknowledge that there was a problem, but at least there's a fix, and I won't have to re-image all the labs in the process. The long and short of it, is that the Photoshop 13.0.2 and 13.0.3 update apparently corrupted the license database to a point where something stopped working. I'm not sure if it was date related as well (so when the year rolled over, it was an issue, or not).
Anyway, I'm going to roll out the fix myself on Monday when the building is empty (we're having a power outage for a good portion of the day, then the rest of the day should be free for me to make some changes).
Special thanks to Greg Neagle's always awesome blog Managing OS X. If not for it, I would have pretty much felt alone with this issue, and probably not had the power behind me to push Adobe toward a fix… thankfully Greg is rather influential. =)
I use quotes because Adobe has basically said they're not 100% positive because reproducing the issue for them has been inconsistent. Which makes sense since only maybe 5% at most of the machines in our labs have had this issue [↩]