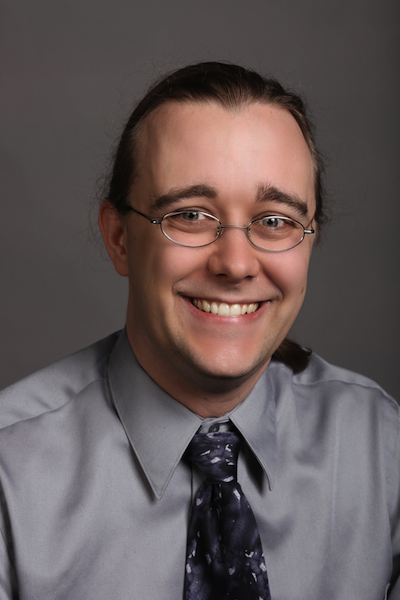 Ryan Stasel
IT Professional
I am an experienced IT professional with broad experience across many aspects of Enterprise Device Management, IT Management, Systems Administration, Web Administration, and end user support. I take pride in my ability to understand complex technical issues, my ability to find solutions to problems users may have, and to be proactive and see where an application is going, and to be able to have something ready for the user when they get there.
Experience
University of Oregon
June 2020 to Present
Enterprise Device Management Admin
Primary Jamf administrator for campus Mac and iOS fleet (approximately 2000 macOS devices and 1000 iOS devices)
One of 4 SCCM admins for campus windows computer fleet
Asset Management data owner
University of Oregon: School of Journalism and Communication
Nov 2015 to June 2020
IT Operations Manager
Design, implement, analyze, upgrade and maintain academic and administrative systems, infrastructure and networks that support SOJC strategic initiatives.
Oversee the support and customer service of IT Operations services within the SOJC (e.g. servers, desktop support, Exchange, networks, printing, security, data management, and programming).
Serve as project manger for IT Operations and/or university-initiated projects in the SOJC.
Research and synthesize technical information (e.g., process improvements, policies, best practices, and/or technological purchases) for the IT Director and present formal recommendations to meet current/projected needs.
Oversee SOJC IT Operations Budget. Purchase employee and lab computers.
Collaborate with others inside the SOJC, and across campus
Serve as subject matter expert within the SOJC, and for others across campus.
Supervise and/or respond to IT Operations issues reported through the SOJC IT Helpdesk and the Ticketing System.
Manage and support classified IT staff members including their performance and professional development.
University of Oregon: School of Journalism and Communication
Feb 2003 to Nov 2015
Systems Administrator
IT Team Lead from Nov 2013 to Nov 2015
Day to day lead for helpdesk students from December 2013-Present
Maintained servers and services for approximately 80 FTE faculty/staff/admins, and approximately 2750
students (~60% increase in enrollment since hired)
Mac OS X Server/Client (10.1+), and Windows client (Win XP/Vista/7) and server (Win 2003/2008)
administration
Linux administration, and support (primarily RHEL 5/6)
Creating and maintaining documentation for servers and services for use by rest of IT group, and
documentation to be shared to Faculty/Staff and students
Software/image deployment, maintenance, and support
Disaster planning, and recovery
Hardware maintenance and repair.
Digital Signage deployment including IPTV backend
Client and server backup deployment, and management
Tier 2 and 3 support for all support calls/emails/walk-ups
University of Oregon: Computing Center
Sept 2000 to March 2003
IT Support
Phone, email, and walk-in support for Macintosh (Mac OS 8.x-9.x, Mac OS X 10.0-10.3), PC (Windows/Linux/DOS).
UNIX/VMS support for campus email and system users.
Dial-up and LAN support for Campus Internet users.
Education
University of Oregon
June 2006
Bachelors of Science
Major: Political Science
Minor: Chemistry
Skills
Macintosh support experience
macOS Client/Server: OS 8 through 10.15
Windows support experience
client and server
Linux system administration
Redhat Enterprise Linux 5 – 8, Debian/Ubuntu
Computer Hardware
Desktop and Laptop building/troubleshooting/repair
macOS and iOS device management
Jamf Pro deployment and administration
Server design, implementation, and administration experience
TeamDynamix Administration, and implementation
ITIL/ITSM
Served on selection committee for UO Campus-wide ITSM tool
One of four original ITSM Tool (TeamDynamix) Administrators
Assisted in training for UO IS staff in Incident Management process